Buzby Family Reunion, July 2007
This fun gathering was held on July 20, 21, and 22 in Wasilla and Palmer, Alaska, in the Mat-Su Valley. We had lots of good food, fun events, and a wonderful opportunity to get re-acquainted with family members.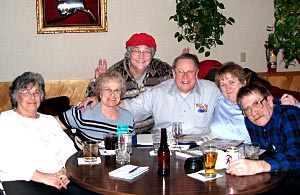 To our organizing committee, thanks for a wonderful time!
Left to right:
• Sandra Buzby ---- wife of Dick Buzby
• Margaret (Penny) Buzby Cherneski ---- Ted and Clara Buzby's daughter
• Alice Buzby Renfro ---- Bob and Tiny Buzby's daughter
• Dick Buzby ---- Elt and Betty Buzby's son
• Barbara Buzby Entsminger ---- Ted and Clara Buzby's daughter
• Ted ( Stubby) Buzby ---- Ted and Clara Buzby's son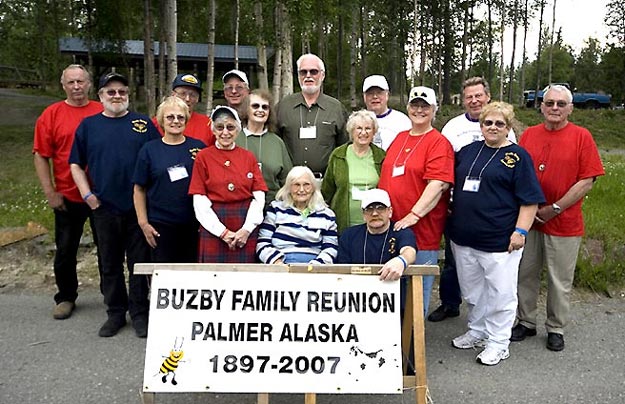 Buzby first cousins
Bessie Buzby Spencer family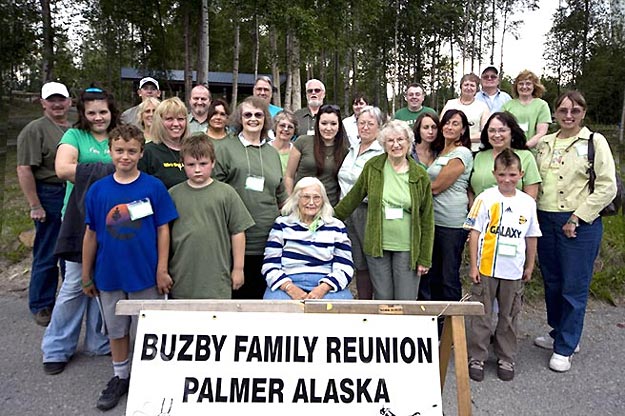 Jay Buzby family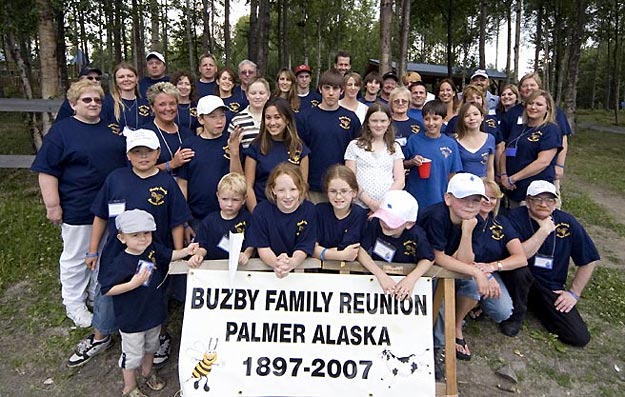 Ted Buzby family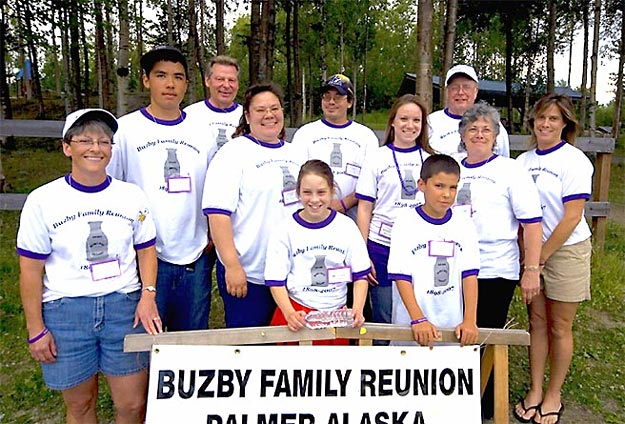 Elt Buzby Family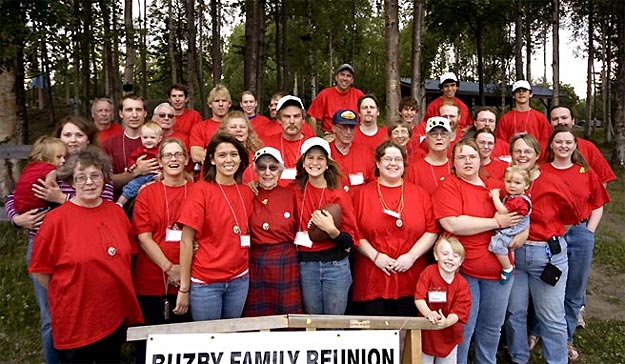 Bob Buzby Family
Group photos courtesy of Suzy Park
Back to the top

Home | History | Family Photos | 2007 Reunion | 2009 Reunion | Extras
Matanuska Peak photo courtesy of Teressa Van Diest
Website by Spencer Bryant spencerlmp@yahoo.com